Well with Crimbo round the corner it inevitably means I will get a new book on the old moto bicycle from the someone, which to be honest I don't mind, so I decided I would share with you guys a few of my favourites and maybe you could add a few to your list to St Nick!
1.
The Ride: New Custom Motorcycles and Their builders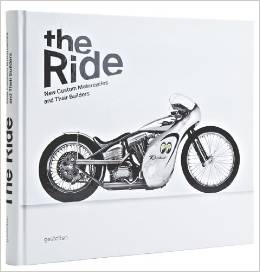 This book is an epic, one of my Favourites, it's about the same size as the old testament, 320 pages to be more accurate.
It's 320 pages of the best bikes built from around the planet with amazing photography and profiles of some of the best builders around the globe.
If your looking for technical info, this book won't be for you, however if you want a book crammed with awesome bikes and more bike porn than you can shake a stick at, then this is an absolute must for you shelf. The only gripe with this one is it has a pretty hefty price tag, but hey! it's christmas treat yourself!
2.
Cafe Racers:Speed Style and Ton-up Culture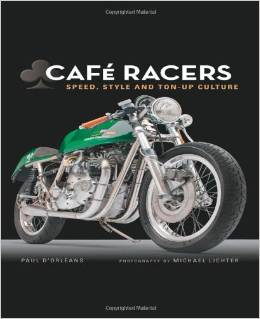 A great reference book on cafe racer's, it has a great blend of the history of cafe racer's and features a load of pictures from the great Micheal Lichter, one of the best photographers of custom motorcycle's in the business, like "the ride" this is not a know how book, it's more of the best cafe's out there and the chaps that have built them, another great read and I particularly loved the history section, for a young gun like me that wasn't around in the 60's it was definitely an eye opener and made me appreciate the style a lot more.
3.
How to Build a Bobber on a Budget by Jose Di Miguel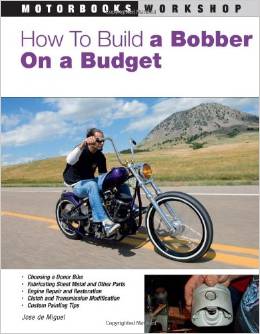 Now the above two books are not how to manuals, more nice to look at, this one however is. Now you probably gathered the theme of the book by the title, well there are a lot of books on this subject (or very similar ones) but very few stay true to the "budget" section, recommending frankly ludicrously expensive practices and not really telling you how to do things, this book however does what it says on the tin, it's very comprehensive and easy to follow with great tips on getting started, cost saving and full building. The point of bobbers etc was, make what you can from what you have, this book stays true to that. This book has motivated friends of mine that aren't builders to get started, and also gave me my recent kick up the chuff to get going with the "bit of a div" build (see blog to follow)
4.
Billy Lane's How to build old school choppers
Another how to guide, this book is chocca with great info and inspirational pic's, it is one of my go to's for information when i hit a speed bump on a build, from one of my favourite builders Billy lane, this book covers building of a few different styles and is a good read too, my only complaint with it is sometimes it can be a bit excessive and tends to forget that the majority of us home builders aren't building a bike for a T.V show, or the best in show at sturgess award, however with that being said it's still a great read.
5.
Custom Bike Building Basics: Tips and Tricks for the Backyard Garage Mechanic
I use this book alot, it lives in the workshop and goes into a bit more detail than the other how to's i've read, almost a generic haynes manual on ground up building. The other thing that sets this book aside from other step by step build books is that it is aimed at the hobbyist, which is a refreshing approach! From the fine folks at the US based Cycle Source Magazine (can be found here http://www.cyclesource.com/ ) it is well written in an easy reading magazine style (I know shock horror but hopefully you follow!)
Looks best open on the bench covered in oily fingerprints, well mine does anyway.
6.
Indian Larry: Chopper Shaman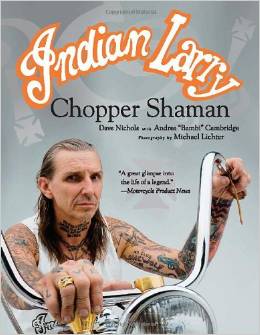 I effin loved this book, i lost my copy at some point this year and i was pretty pissed when i found out, so if any readers want to buy me a christmas present i want say know! The man, the legend, the shaman indian larry, this book covers his remarkable life, the bank robber, the drug addict, the outlaw biker.
This man is also a genius of the bike building world and inspired some of the best builders in the land, in his words he didn't build bikes, he created rolling art. Unlike the other books i've featured this one is more of a man, the bikes are a relatively small part of the man, read this book you will not be disappointed.
7.
50 shades trilogy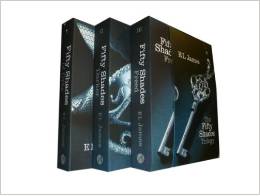 Dog shit.