The Darkhorse
So something else that is new for 2015 is band and gig reviews, the original point of this website was around the biker scene but more so the lifestyle of the biker from the builds in the shed to the music and everything inbetween, so 2015 we will be bringing you lots of awesome reads to keep you busy whilst on the bog, so without further adieu we bring you…….. The Darkhorse.
On a cold friday night in January I wanted to get out and have a pint with some friends and get some metal in my face, the music kind not the usual fillings in my fingertips kind. So after a flick through on facebook I saw that there was a metal night not far from me at Kiln farm in Milton Keynes, and playing there on said evening were a band I've seen before and I know that I like, that band as the sharp among you have probably guessed was The Darkhorse so i decided that was my night sorted.
The Darkhorse are a 4 piece metal band (Doom / Sludge / Southern Grove / Sounds of NOLA is their own description) based out of the Rushden area of Northamptonshire and consist of: Barry Groome vocals/guitar Daniel Groome Vocals/bass Jamie Darnell Guitar and Mat Ward Drummer.
They have only been together just over a year and have pretty much gigged for that entire year, as well as being asked to play Bloodstock festival in august! Pretty huge in their first year of being a band.
They have also recorded an EP which they have released independently (of which i picked one up at a show with a t-shirt for a tenner! bargain!), they have been picked up by a management label and won an award for Best Live band of 2014 run by a promotional company, and are now booking up their diaries for 2015 as well as I'm reliably informed trying to get onto the bill at a bike festival!
So Back to the night in question, me and my chums arrived at Kiln Farm and were told that the entry was free and that 4 bands would be gracing the stage that evening! happy day's! Elation was short lived though as I went to the bar and got a round in…. I really should get out more drinking cheap french stubbies in the workshop is warping my view on what a pint cost's.
After the venue filled up a bit and the beverages started to flow the first and second of the bands took the stage and belted out solid sets which got the crowd juices flowing and raring to go and then it was the turn of The Darkhorse.
These guys came out in a flurry of hair and beard, it was quite magnificent to behold!
The set started off balls out, no messing around no fluff just boom and they began, Strong riffs, ballsy bass and hard crisp drumming set these guys apart, the rhythm and time in their songs is on point and changes often in songs making you feel what they are playing and not help but move your head, with a variety of tempo's and guitar riff's with their own sound all together this band really do have an enjoyable yet still hard/aggressive edge to their music, the guys at the front engaged well with the crowd and had us chanting and talking along with them.
I really like these guys and having seen them a few times will definitely be checking them out again, I would love to see them at a bigger venue with a larger crowd.
After the show the guys hung around and chatted with people as well as manning there merch stand, which consisted of T-shirts for a fiver, CD's £5 and stickers, I got myself all three for under a tenner! and chatted with the guys a bit after!
Top band and nice guys, check em out!
The Darkhorse can be found by clicking the following:
Facebook www.facebook.com/thedarkhorseuk
soundcloud https://soundcloud.com/thedarkhorseuk
You can book the band for your venue/ wedding/ bah mitvah here:
To book the band contact Nick at forge artist relations on bookings@ForgeArtistRelations.co.uk,
BIKE SHOWS!! I'M TALKING TO YOU, GET THESE GUYS AT YOUR SHOW!!
Go see them folks and buy a t-shirt keep a band on the road!
here are some snaps of them in action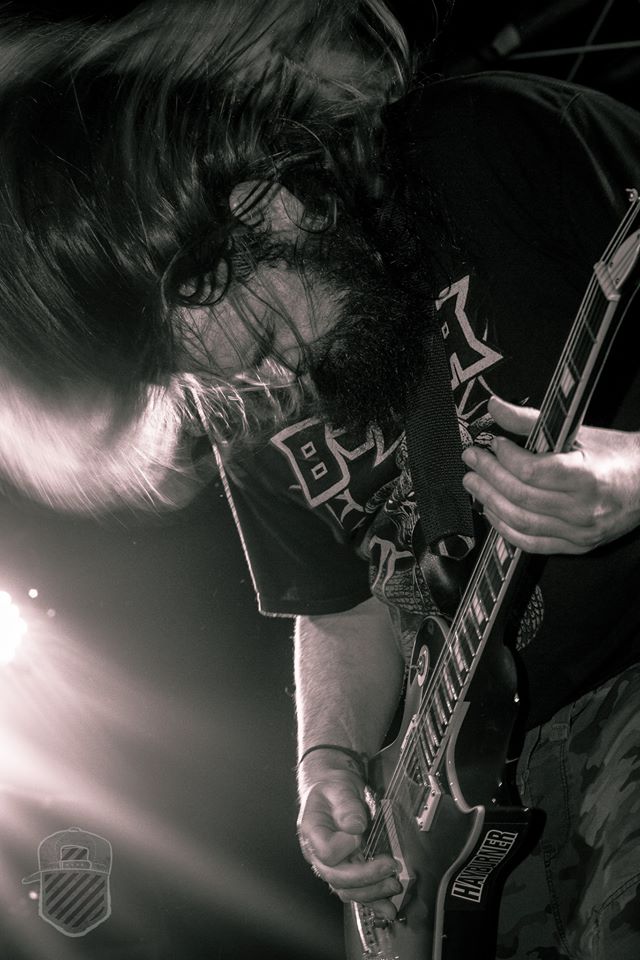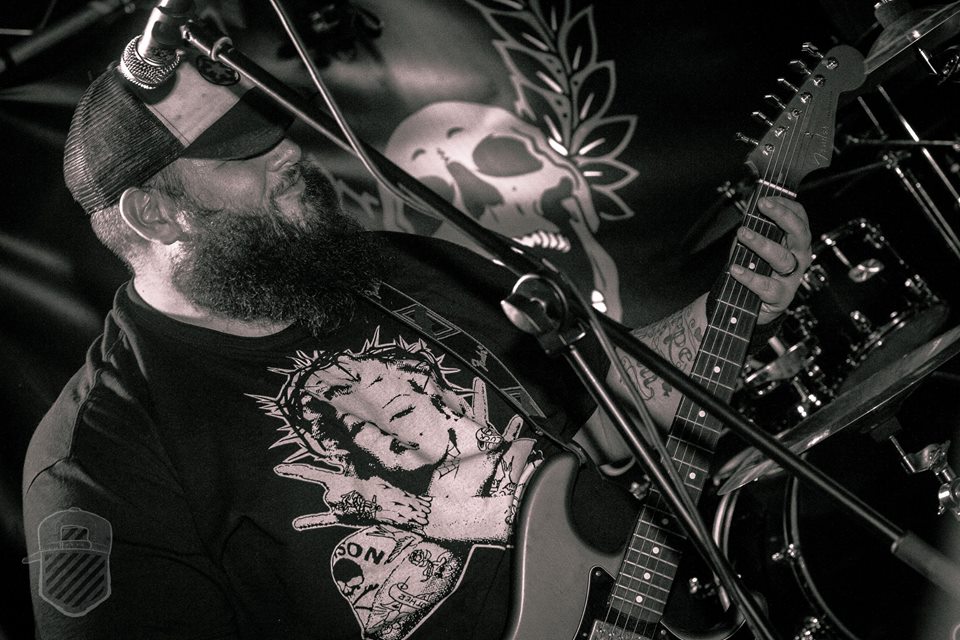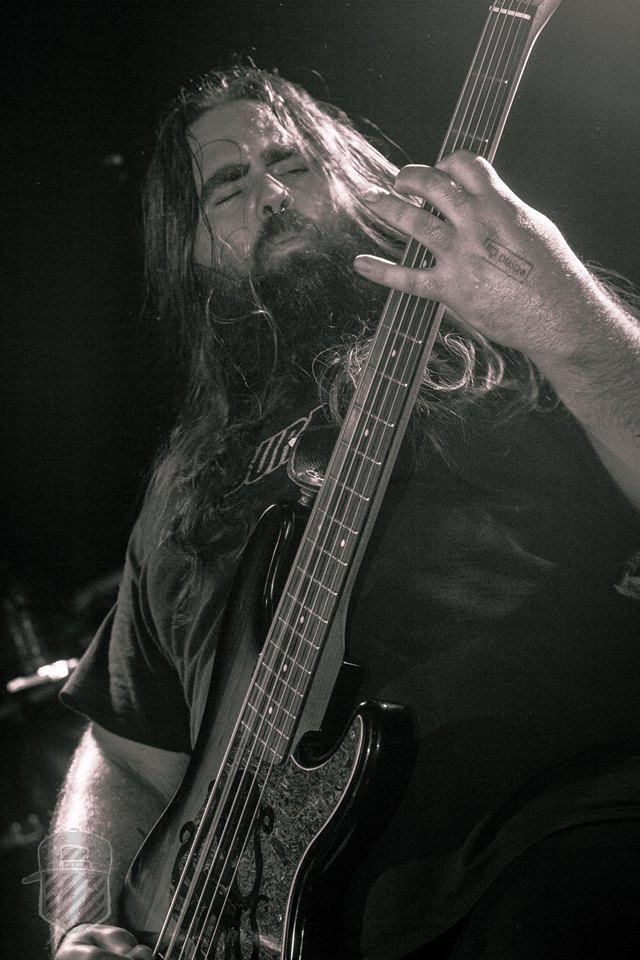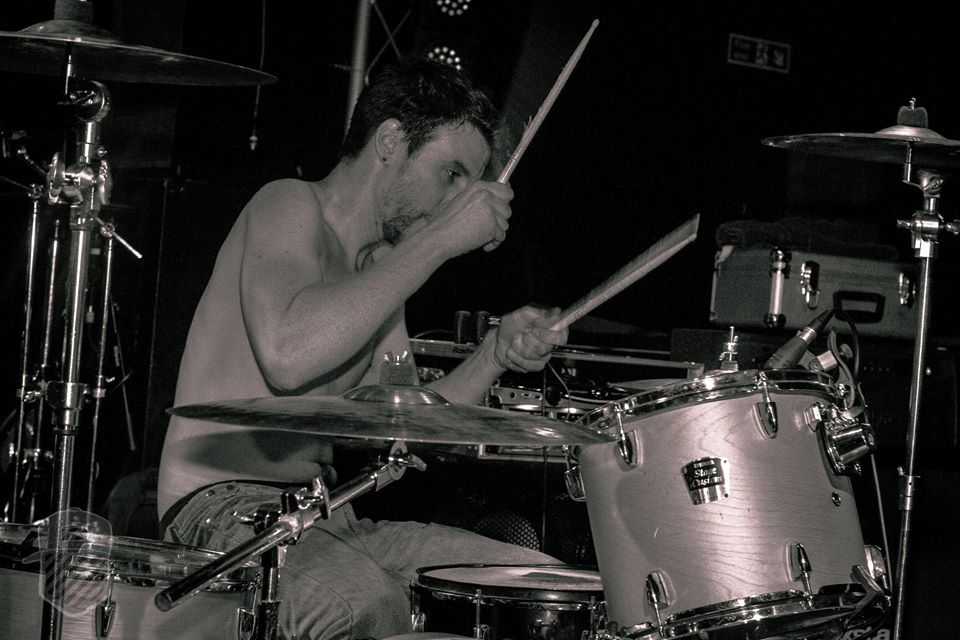 As usual folks, til next time peace
Photos courtesy of the darkhorse and credit to sean edwards (photographer)